Wynne and Vickie Kimbrough moved to Georgia to join the ministry of Grace Baptist Church in January 2017. Their ministry experience includes many years traveling with Life Action Ministries, 30 years at Northland Baptist Bible College/Northland International University in Dunbar, WI serving on the faculty and administration and co-founding and then pastoring Grace Baptist Church in Kingsford, Michigan for 22 years concurrently while on staff at Northland.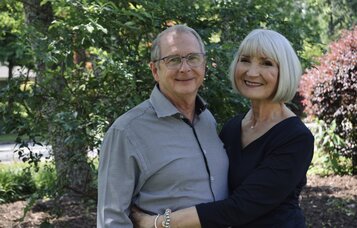 Wynne received his Bachelor's, Master's and Doctorate Degrees from Northland International University. Vickie is a graduate of Liberty University in Lynchburg, VA.
They have been married for 39 years and are blessed to have five adult children and eight grandchildren.
Wynne believes in expositional preaching and teaching of the Word of God and that when the Scriptures are obeyed real life change will occur. Vickie is gifted with a hospitable spirit that is enthusiastic and contagious. She loves to share the Word of God with women and welcomes every opportunity to serve and minister.
Wynne and Vickie are committed to building strong, loving relationships with those who are part of our local church. They would love to meet you and get to know you!